You have heard it before...you need a list to grow your business.
More subscribers, more potential clients, more money!
But...to grow your list you need a free offer...
AND
a way to have people opt-in!
Unfortunately, you may be...
thinking it will be too hard,
worried because you don't know how to create or find a gift,
struggling with all this "techie stuff",
feeling you don't have the time to do it yourself,
or, maybe you don't even have a website yet!
PLUS...you don't know where to find people to offer it to!
Fortunately...you were invited or guided because
the universe knows…your gifts are needed and you are READY!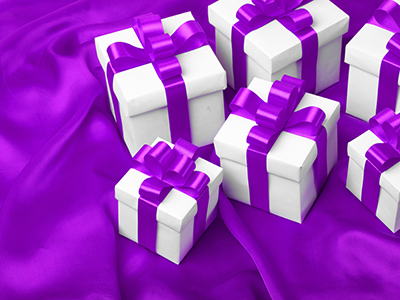 JV Events and Giveaway's can be an excellent way to promote your products and services, grow your list, make wonderful connections and get your business "Out There."
If you have been a subscriber on my list for a while, you may have read about my first experience as a giveaway contributor…
In a nut shell, I went from zero subscribers to 950 within one week's time! And that was while I was still a Marketing Newbie!
After that, I was a giveaway event enthusiast! I watched and studied the Pros to learn the nuts and bolts of how to be a successful JV. Then I moved up to hosting my own giveaway event to learn the ropes from the inside.
So, how many new subscribers do you get each week?
Could you use some more???
You don't need to pass up any more opportunities!
Because I have the perfect solution for you!
A "Done For YOU" Gift Page!
Here's what you will get...
A Gift Page and Download Page hosted on MyFreeGiftPage.com
No Monthly Fees - Pay once and use it forever.
Mobile Friendly Pages - So Google loves them!
Set up with an Aweber or a Mail Chimp Account (it is YOUR list!)
Access to the Free Membership Level in the Connected Spirit Tech Tribe for added resources and Support.