Recommended Resources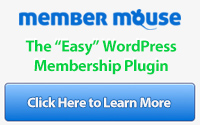 This is a wonderful system to assist you with managing your "Office" and how you schedule, communicate, coach, teach and invoice your clients. It helps me keep organized and flowing smoothly. They have a 30 day trial and lots of training tutorials and live webinars to get you up and running quickly. I highly recommend their system.

I have found Constant Contact to be so useful to my business that I have become one of their Authorized Solution Providers.  You can receive a 6o Day Free Trial for Email Marketing by clicking on the graphic below. I use their Email Marketing and Event Spot products at the moment and will be incorporating their Social Marketing soon.
Aweber – I still have and use my Aweber account too. It is an industry standard and is probably the best choice for heavy internet marketing campaigns.  You can get a 30 Day Trial for $1.00.